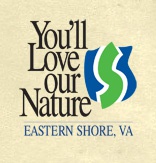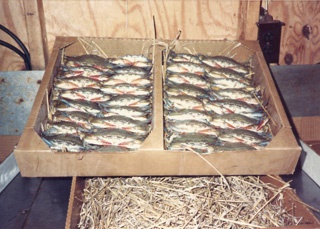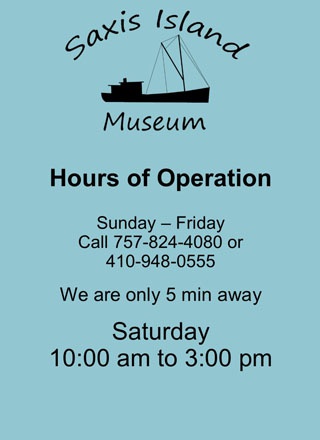 Museum hats, Denim Shirts, T-Shirts and Oyster Knives are now for sale in the Museum Store

The book, "Almost an Island," about the history of Saxis, VA by Kirk Mariner is also for sale in the museum store.

Saxis Oystermen c1900

Softcrabs ready for the market at Linton's Crab Company at Saxis, VA c1975

The Saxis Island Museum
is Open for Business

The Saxis Island Museum opened it's doors for the first time on September 7, 2013 in conjunction with a town wide yard sale. The museum, a 501(c)(3) not-for-profit organization, is located next to the Saxis Post office.

The museum was created to help preserve the history of Saxis Island and to document the lives of the people that made a living on the island and in the surrounding waters of the Chesapeake Bay. While documenting the fading lifestyle of the Saxis Island watermen, the museum will help educate current and future generations on the dangers of misuse of the Chesapeake Bay and its ecosystems.

Museum Store

For information about the museum send your questions to the email address below.